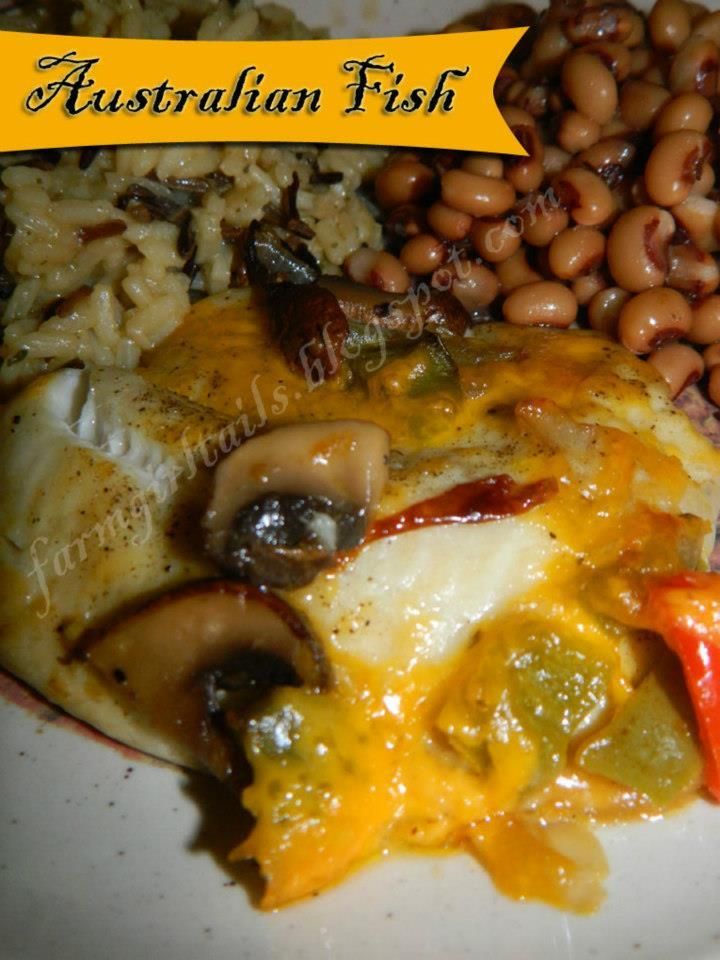 Recipe:
1/2 pound fresh mushrooms
2 tablespoons butter
1 tablespoon oil
1/2 cup cheddar cheese, shredded
1 1/2 pounds tilapia fillets (or any white fish)
1/4 teaspoon salt
1/4 teaspoon pepper
4 tablespoons green peppers, chopped
6 tablespoons white wine
2 tablespoons lemon juice, fresh
1 tablespoon parsley, chopped
Melt butter in skillet over low heat. Add mushrooms, bell peppers and onion and saute over medium heat until tender.
Rub oil over shallow 4 quarts baking dish and sprinkle with half of the grated cheese.
Place fish on cheese.
Sprinkle fish with salt and pepper. Add sauteed vegetables and sprinkle with remaining cheese. Pour wine over fillets.
Bake at 450 degrees for 20 minutes or until fish flakes.
Sprinkle with lemon juice and parsley.
Enjoy!!
~ Farm Girl
Org. recipe can be found at Kymmarie on Food.com
Pin It